Before using Unified Inbox, we recommend users to check with their system administrators to ensure the following system and browser requirements are available.
Compatible Browsers
Chrome (Latest version)
FireFox (Latest version)
Safari (Latest version)
Internet Speed
Usage
Minimum requirements
Basic text chat
2 Mbps download, 1Mbps upload
High traffic multichannel
(Using media like images, videos, attachements, etc.)
4 Mbps download, 2Mbps upload
Troubleshooting
Try fast.com to test your current internet speed. Click Show more info to view the upload speed: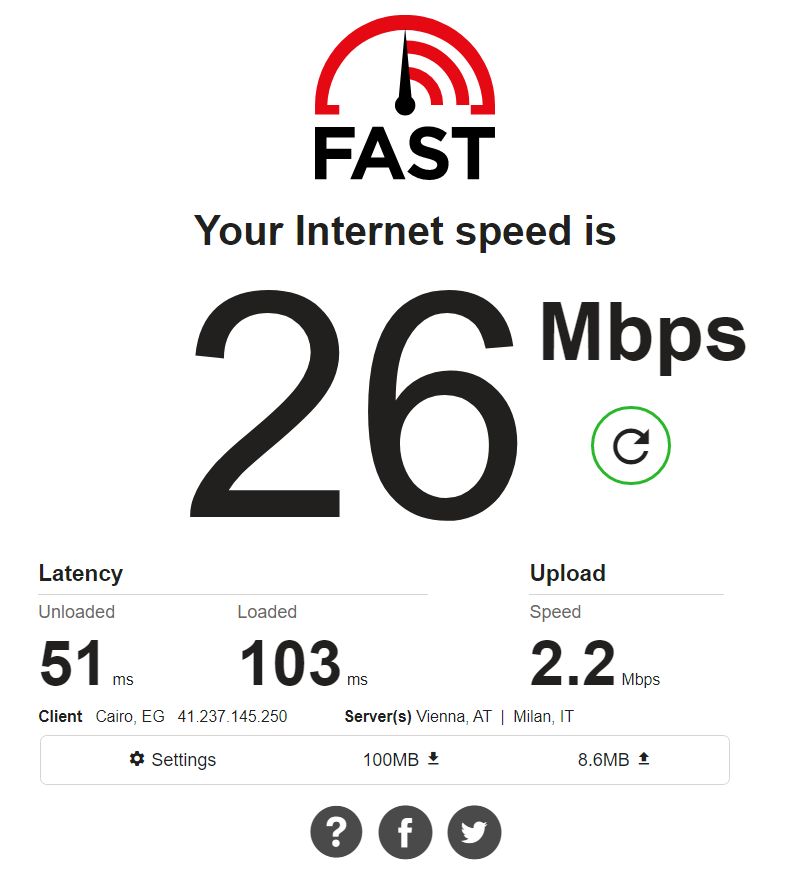 Hardware Requirements
| | |
| --- | --- |
| Component | Minimum requirements |
| Processor | 1.4 GHz |
| Memory | 4 GB RAM |
How to Find Device Specifications
Click on the Windows Start button, then click on Settings (the gear icon).
In the Settings menu, click System > About.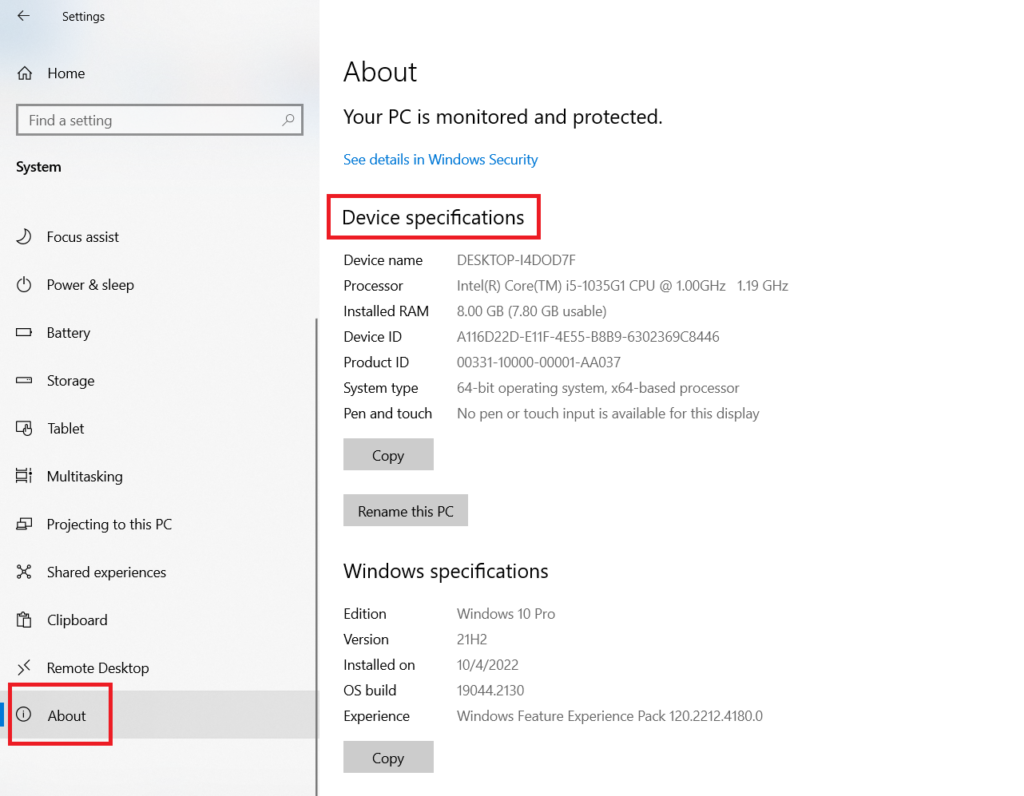 On this screen, you should see specs for your processor, Memory (RAM), and other system info, including Windows version.
How to Check PC Performance
On the keyboard, press Ctrl + Alt + Delete, you will see few options. Select Task Manager, then choose the Performance tab.